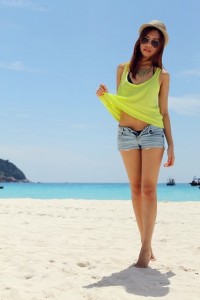 As spring arrives each year, temperatures tend to increase and warm up. Many women start shedding their winter coats and breaking out clothing that's cooler and with less coverage. It often feels refreshing to wear clothing that lets the body breathe once again. Plus, individuals head outdoors with warmer temperatures to enjoy exercise and fresh air.
Women tend to use Spring to inject more color and variety into their wardrobe, too. Vibrant neon tank tops are the perfect solution here. So put on your creative hat, and start thinking about how to incorporate vibrant neon tank tops into your warm season wardrobe.
Why Neon-Colored Tank Tops?
Most women wear tank tops in countless settings and situations. They're considered a simple attire option that's suitable for nearly all casual environments. However, women often choose solid colors for their tops, such as black or white. Neon tank tops take things a step further and brighten up an entire outfit. A woman can utilize these shirts to showcase their personal sense of style and stand out among the crowd. Without a doubt, solid tank tops are less inspiring and far more boring.
Throwing Neon Into A Wardrobe 
Of course, some women might hesitate to incorporate neon colors into their spring wardrobe. Tank tops with neon patterns make perfect sense for a workout at the gym. A woman could combine a neon top with workout shorts for the perfect workout attire.
On the other hand, neon tank tops with blue jeans produces a simple but interesting look. Neon tops can be incorporated into a woman's nightlife at bars and clubs, too. The options are nearly limitless with these colorful tops.
What About Custom Neon Tank Tops?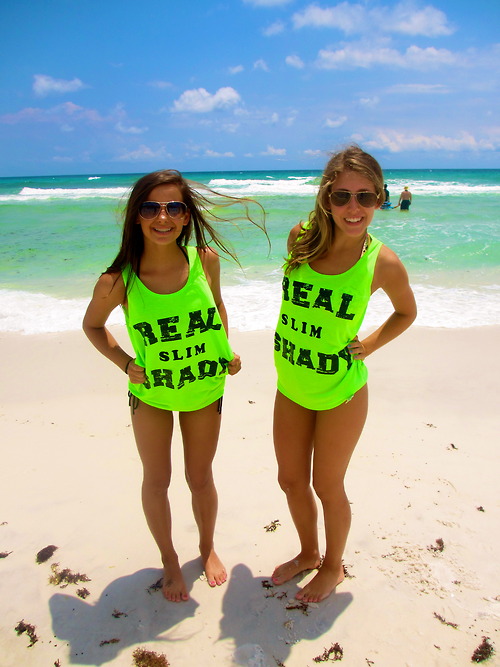 Bolder women might try to design their own neon shirts and tank tops. Individuals can personalize their tank tops with specific colors, patterns, and even logos or words. By creating a custom design, a woman lets her personal style and creativity shine through into her outfit. Various services allow customers to customize or personalize tank tops and other clothing items today. If you choose to design your own neon tank tops, get your friends involved in the fun and maybe make a theme or party around the concept.
Brighten Up Your Spring Wardrobe Today
All women can wear neon tank tops and include them in their wardrobe. Spring and summer accommodate these comfortable and stylish tops more than other seasons. In the end, neon colors stand out compared to basic colors, and it's a refreshing look for many women. Spring is the season of renewal, and neon definitely throws some life into one's wardrobe. Tank tops are unbeatable in comfort and simplicity, but neon makes these time-tested tops even better!