Are you shopping for new and unique cycling jerseys? Then Retro Two Image Apparel (Retro2ride.com) is the perfect company if you're seeking original designs and unique cycling wear that you won't find anywhere else.
Retro2Ride.com is an online source for vibrant, custom-designed cycling apparel for both men and women. At Retro2Ride.com, you are certain to find a variety of novel cycling jerseys. Ranging from classic and vintage jerseys that embody significant races of the past to creative and beautiful jerseys with elaborate patterns, the site hosts a wide range of options.
Hi-Tech Cycling Jerseys & Apparel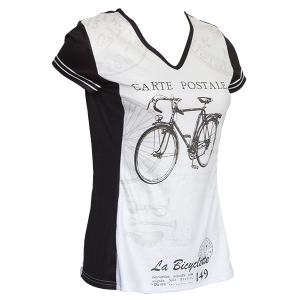 The cycling jersey are made from ultra-soft euro-mesh fabric. This is aimed at ensuring that you enjoy optimum comfort. Designed with an Airpass Pro+ fabric (which uses moisture-wicking and quick-drying technology) helps to ensure optimal comfort when cycling in humid and warm conditions.
Retro2Ride.coms apparel also features air-through mesh side panels which enhance the cycling jersey's breathability as you ride. This design facilitates four-way stretching for nice feel all over. Unlike other cycling jerseys, these jerseys also feature 30+ SPF UV protection, which protects you from the sun.
Other features include a concealed, full-length YKK-brand zipper (which is famous worldwide as the most dependable trouble-free zipper available.) Also designed into the cycling jerseys is a silicon gripper band that maintains the rear of the jersey in its position as you ride.
Unique & Stylish Cycling Jerseys
Many of the cycling jerseys from Retro2Ride.com come with unique and spectacular graphic illustrations. For instance, a number of the jerseys feature bold pop culture icons, social and cultural movements, earthly and astronomical themes, and historical cycling races.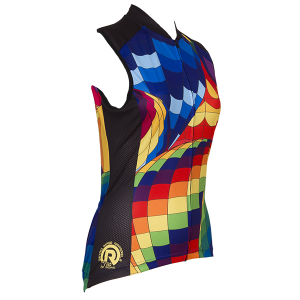 Some of new jerseys that the company just released include the:
Velo Records men's short sleeve cycling jersey
STL-Style women's short sleeve cycling jersey
Balloon women's sleeveless cycling Jersey
Circus men's short sleeve cycling jersey
Carte Postale women's short sleeve tech tee
Plan 9 men's short sleeve cycling jersey
You can see all of the new cycling jerseys from Retro2Ride.com by clicking here.
Compared with other companies, Retro2Ride.com does not comromise on quality in its products. The brand's cycling jerseys are made from premium quality materials that optimize moisture-wicking, breathability, and overall comfort. Furthermore, the jerseys are some of the most unique and original you'll find online.
In conclusion, the above overview shows Retro2Ride.com has a variety of unique cycling jerseys for men and women to choose from. There are many more jerseys to see from Retro2Ride.com as evident on the website. Check them out when shopping around for cycling apparel with a unique twist.