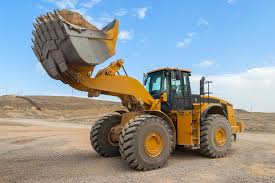 Loader scales are becoming one of the most popular and widely-sought weighing systems on the market. Leveraging advanced on-board weighing technology, these scales can be integrated directly on wheel loaders, enabling users to determine the load weight directly from the cab.
This on-the-fly, in-motion weighing capability provides users with greater levels of efficiency and throughput compared to traditional truck scales and weighing systems. To profile the best systems currently available, below are leading loader scales that are known for their accurate and efficient weighing capabilities.
WK50XS Wheel Loader Scale
The WK50XS is an extremely reliable and durable wheel loader scale developed by Walz Scale. Unlike other sophisticated loader scales, the WK50XS is very affordable and comes with patented sensor technology. Its compelling features include: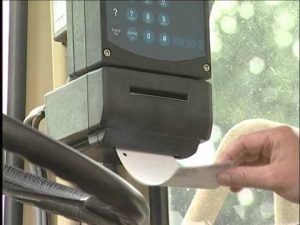 Extreme durability.
this on-board loader scale utilizes state-of-the-art sensor technology. This ensures that it's durable and reliable while operating under harsh environmental conditions.
Accurate production data.
This wheel loader scale from Walz Scale comes with an integral weighing system that makes it easier for field installation and generation of consistent accurate weights.
The WK50XS enables the operators to interchange up to 5 different attachments. To sweeten the deal, it continues to deliver accurate weights regardless of the attachment used.
User-friendly interface making it easier for users to perform advanced operations.
The housing of this interface is designed to withstand the world's toughest working conditions.
Easy installation with a complete kit system. WK50XS wheel loader scale kit has all the components required for installation. Installation procedure is very easy and doesn't require professional skills.
LOADRITE L2180 Loader Scale
The LOADRITE L2180 loader scale is a product of Trimble Company. It was designed to make work easier for operators when it comes to weighing industrial products on trucks. Some of its incredible features include:
Superior weighing technology. 
Rotary position technology that continuously monitors the boom position over the entire lift hence allowing multiple measurement points. This allows weight variations to be averaged or discarded if outside tolerance levels.
An easy to understand user-interface.
This loader scale comes with an uncluttered screen display and relays useful information to the operator. There's no room for distraction.
The Active Tip Off Feature, which enables the operator to adjust the last bucket load at any height. This feature works together with the systems rotary position sensor.
Weighlog Vue Loader Scale
LOUP Electronics Company has released another advanced wheel loader scale known as Weighlog Vue. It uses the latest sensor technology which ensures that all weight readings are accurate and consistent. In addition, it comes with an IsoSync reporting software that can transfer load information wirelessly and sync weight records from any location. Other features of this loader system include:
Compatible with SD cards and USB memory sticks.
A user-friendly 7 inch color touchscreen display (physical keys are also present).
4 pressure sensors.
Has a video input supports Reverse Camera function.
Offers an automatic speed compensated dynamic weighing.
Ability to load on the go.
Advanced weighing mode for greater accuracy.
Now that you have known three of the top-rated on-board wheel loader weighing systems, it's time to increase productivity while maintaining accuracy. Keep in mind that these systems are suitable for heavy duty industrial applications.