Better Triathlete was established to provide information and helpful guides to support athletes of different levels as they aspire toward their goals in triathlon. Be it for gaining a more competitive edge or endurance and longevity, this site aims to provide information and connection to helpful resources to aspiring and engaged triathletes.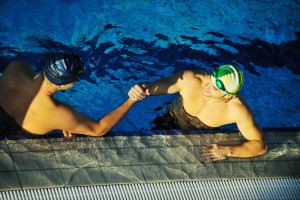 In our efforts to provide quality information and support, Better Triathlete is now building an online directory of triathlon coaches to support athletes as well as triathlon coaches around the country. Through this directory we aim to connect aspiring and experienced triathletes to coaches that can provide expert advice, guidance, and support to help them reach their optimum performance as a triathlete.
The Value in Working With Triathlon Coaches
While self-training and self-learning through information online is doable, there are clear benefits to connecting with and working with a triathlon coach. It is always valuable to have an a coach assess performance and the current training regimen an athlete employs to improve his/her performance. A coach is also able to assess your current strength, stamina, physical condition & injuries and create a suitable training program to ensure both success in improvement and your safety.
Also at Better Triathlete, you can find advice on rehabilitation needed for any injuries. They understand what the best use of your time is that will give you the optimum results in your athletic performance which makes your training time more effective. Having a tri coach involved in your triathlon training ensures you have a focused and structured training instead of having to do guess work.
Local Triathlon Coaches vs. Online Triathlon Coaching
We have found that a lot of coaches who work with their athletes locally conduct a lot of their coaching time and exchange online. Some have their athletes upload data to Training Peaks and receive guidance from their coach based on data, experience and their current physical state. Better Triathlete also aims to provide online coaches accessible through this directory.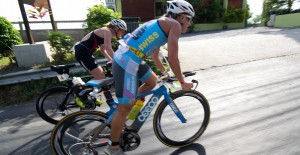 The Better Triathlete triathlon coaches directory that the site is building will be of coaches of different experiences and caliber that can provide tailor fit structured training programs, scheduled check-ins, guidance and advice for execution and safety, and consistent feedback on training performance and the training program employed. While we also aim to provide online coaching connections, we'd like to build this directory of triathlon coaches available per locality/state as well. Triathletes can then search for and connect with available coaches within their area.
We understand the value of having a coach involved in an athlete's training and we are very excited to complete this directory for triathletes around the country and the globe. As our site has become a place where triathletes meet each other in our threads of information and advice from articles, we'd like to take Better Triathlete to this new level by opening up this venue for coaches and athletes to meet and get connected.