Bush Hog is one of the leading and largest rotary cutters manufacturers in the world. They have sixty years experience in this industry. During this journey, they have tied up with many reputed companies and have created a specific place for them. They have gathered support and appreciation for their products across of the globe.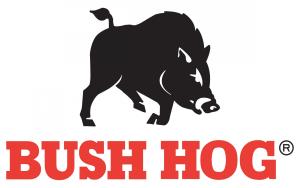 In addition to rotary cutters, Bush Hog has also earned a good reputation for creating quality crop shredders, mowers, diggers, and other accessories. Today, Bush Hog covers a wide range of products that can be used for multiple purposes. Whether you are a farmer, commercial turf, lawn care professional or homeowner, you might require Bush Hog products. Once you have bought this product, you will never think of any other product.
If you are relatively new in this field and you have little idea about these products, then below are the three products of Bush Hog that offer incredible performance. Go through them to know about the utility and benefits that these Bush Hog parts and products. Bush Hog has a good reputation of offering amazing quality and durable products and the following three products are the examples of this claim.
Bush Hog PHD2401 Post Hole Digger 
The Bush Hog PHD2401 Post Hole Digger is a very effective and affordable solution for drilling post holes. With the Bush Hog PHD2401 Post Hole Digger can use it to drill holes for tree plantings, posts, structural support and for any other digging purposes. If you choose the three 2400 series model it will fit both the cat.1 and cat.2 tractors.
Soil penetration will not be the problem for this powerful digger. You can safely and effectively use it for any of your digging purposes. It is equipped with double flighting that helps for faster and easy digging and more cutting surfaces. Moreover, it has special alloy pinion gears and tapered roller bearings on both the sides of each gear. It comes with replaceable drill teeth as well.
Bush Hog Zero Turn Commercial Series
These zero-turn mowers are made for true lawn care professionals. The Bush Hog zero turn commercial series of mowers are more appreciated as they are easy to use and they do not require more maintenance. These mowers are durable, fast, and rugged. They have long lasting electric clutches. Some of the features of these mowers are eight-gallon fuel capacity, durable anti-scalp rollers, durable engine plate, 10-gauge welded steel decks, and 25-micron hydraulic system Filter. Moreover, The Bush Hog mowers parts and components come with a three-year commercial limited warranty.
Bush Hog BRC Flail Crop Shredders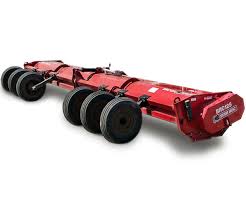 Bush Hog's BRC Flail Crop Shredders offer an excellent shredding performance in different crop conditions such as BT corn stalks, cotton, rice, milo, wheat and vegetables. You cannot get all these facilities in any other machine of this industry. With top models being the BRC115, BRC118, BRC120 and BRC125 crop shredders, this series of products is specifically designed to handle a higher volume of crop deposits.
Bush Hog's BRC models are also coming with the re-cutter bar design that allows the cutting materials to be sliced 3 times to speed up the process of decomposition. The 103/4 –inch diameter rotors are computer balanced and that ensure smooth and easy operation in difficulties. Moreover, it matches well with different crop conditions and row spacings.
These are some of the normal products of the Hush Bog. They have manufactured a wide range of products. To know more about their products, features, and their utilities visit their website. You will be amazed by the results.