When it comes to SEO strategies for cosmetic surgeons, there are lots of things that the in-house staff (such as the office staff or the non-SEO specific marketing teams) can do. Even though some advanced SEO strategies such as domain authority and generating link popularity can be beyond the reach of most marketers, the following are effective SEO strategies specific to cosmetic surgeons.
1. Creating directory listings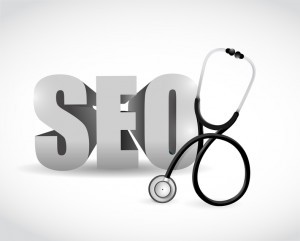 You can create directory listings on some major sites such as Yahoo! Local, Yelp, Bing and Yellow pages to embark on SEO. First, you should look at Google local search engine results for the niche specific keywords such as plastic surgeons and you will most likely see particular local listings associated with Google Maps.
The rankings behind local listings are usually determined by variables which are unique to the conventional SEO. Citations are among the most influential SEO factors to consider in your strategies. Citations refer to the mention of the name of your business, the address, and the phone number(s).
Google rely on citations to assess the credibility of any local entity. Therefore, accurate business citations will build throughout the website – generally through the local directories – and Google will position your business higher in Google local search listings.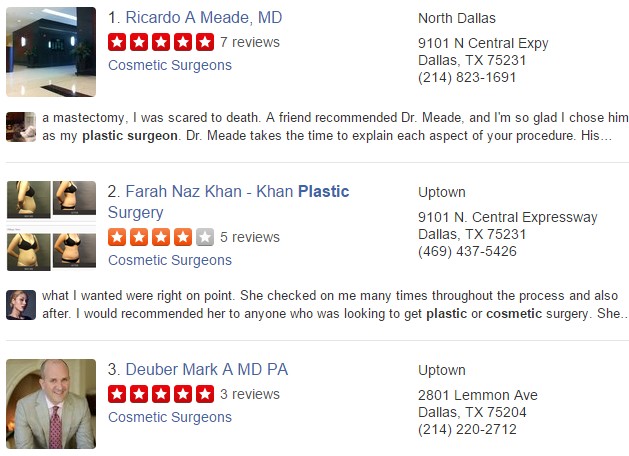 However, accuracy is very important when making citations as inconsistency can raise red flags to Google. You should always ascertain that you have put down the exact content when building directory listings.
2. Get listed on the cosmetic surgery and the medical directories
While getting listed on the conventional local directories is a better way to start utilizing SEO for cosmetic surgeons, you can easily take the practice to an additional level by finding an opportunity to get listed on the directories related to medical and surgery topics. Since the directories are highly related to local cosmetic surgery practice, Google will attribute a greater value for the citations and any backlinks originating from the listings. The citations and backlinks from the directories also generate direct traffic to the cosmetic surgeon's website.
3. Establish a social media presence 
Possibly, you aren't aware that social media is playing a crucial role in influencing search engines ranking. Even though there are many debates on the topic, it is evident that those brands with stronger social media authority in many platforms such as Google+, Facebook and Twitter have greater SEO potential. As a cosmetic surgeon, you can start by establishing yourself on the most prominent networks available.
After the establishment of these social media profiles, you should try to reach out and connect with the related complementary profiles and pages. By sharing your content with others you will build a respectable social media presence and bring more SEO value to your content. And to increase your audience in social media, you can invest in advertisements.
4. Produce content regularly
Producing content is equally important as social media marketing. Whether in form of patient testimonials, videos, before and after, blog posts, infographics, great content will play a big part in your cosmetic surgeon marketing strategies. Occasionally, produce content that's aligned with your cosmetic surgery organic SEO strategy.
5. Networking with related medical professionals
At times, you should take the digital marketing efforts offline and network with related professionals. Mostly, building strong relationships with medical specialists and surgeons will open your doors to numerous opportunities.
Even though a plastic surgeon may be involved in a membership or a group with some other plastic surgeons who may be seen as competitors, there will be opportunities to support the other's surgical specialties. Connecting with related surgeons in some other non competing geographical locations will also help your cosmetic surgeon SEO strategies become fully actualized.