The popularity of breast augmentation surgery has been on the rise as more women and even teenagers decide to undergo this surgical procedure. People opt for this procedure because they want to enlarge their small breasts or regain the right figure either after significant weight loss or after breastfeeding.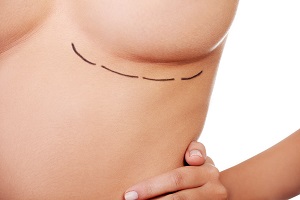 Some undergo breast augmentation because they want to reduce the sizes of their breasts, especially high performing athletes. But for all, breast augmentation is a personal endeavor sought for many different reasons. Below are five common profiles of the breast augmentation patients.
1. Women After Pregnancy
Most women between the age of 30 and 39 years are in their childbearing years. Most of them lose their breast volume after pregnancy and are not happy with the way the breasts hang on their chests after major weight loss. Given that there is no form of exercise that is known to restore breast volume to its initial size and position, most of them opt for breast augmentation. During this surgical procedure, breast implants are normally placed under breast muscles so as to increase their breast volume.
2. Middle and Older Aged Mothers
As people get older, they experience significant changes in their bodies. Some of these changes include reduction of their breast volumes and breast sagging. Because of this, most of these individuals opt for breast lifts through breast augmentation procedures. This helps in restoring their breast volume, making them balanced and confident.
3. High Performing Athletes
Most high performing athletes such as female bodybuilders and weight lifters embrace breast augmentation surgery to optimize their physical capacity and minimize weight. The procedure enables them to maintain a feminine physique while lighting their bust.
Ideally, weight lifting often leads to a decrease in body fat. To compensate for the significant loss of breast mass due to the reduction in the lean-body mass, many world class athletes opt for breast augmentation/reduction surgery. Those with huge busts often opt for the reduction of their breasts so as to remain agile and in shape.
4. Women with Self-esteem Issues
Women are known to be more self-conscious than men. Because of this most women are often disturbed by the unwanted attention they get, especially from men due to the size of their breasts. Some perceive themselves as having too large or very small breasts.
This often affects their self-confidence as they perceive themselves as unworthy. As a result, most of them opt for a surgical alteration to their breasts (specifically via breast implants surgery) in an effort to boost their self-esteem. One such procedure is breast augmentation surgery, which helps them to get the breast size they admire.
5. Cancer Patients
Cancer patients, especially women, often have some of their breast tissues removed or damaged during surgical operations, whenever the tumors are being removed. This may cause them to have an unbalanced bust, with one breast appearing bigger than the other. In such cases, most of the patients opt for breast augmentation so as to reconstruct their breast tissue. Such reconstructive surgery enables them to regain their feminine physique, which in turn helps to boost their self-confidence.
A Rise in Breast Augmentation Surgery
People undergo breast augmentation procedures for different reasons. Some do it because of the nature of their professions; such as bodybuilders, some do it to boost their self-confidence, while others do it to simply regain their physique after significant changes in their bodies such as pregnancy or significant weight loss. This advanced surgical procedure is very vital in enabling them to regain their initial breast volume or attain their desired shape.