Land Pride prides itself on being one of the top manufacturer and distributor of rotary cutters globally. The high quality and durability of their rotary cutters is what makes them one of the best companies in the world.
Aside from this, Land Pride also has a variety of rotary cutters to choose from, often making it hard to pinpoint the right own for your mowing and landscaping needs. The following are five of the best Land Pride rotary cutters for optimal land clearing.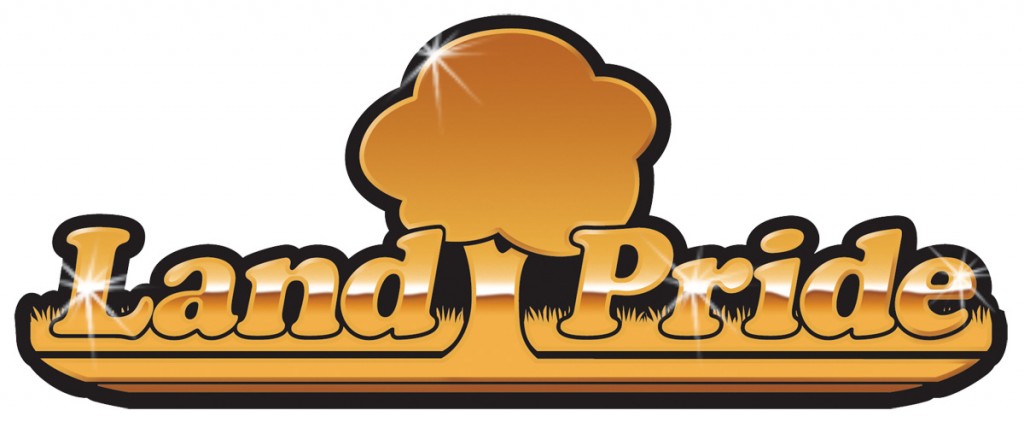 1. RCR18 Land Pride Rotary Cutter
The RCR18 Series of Land Pride rotary cutters come in two widths that are 60 inches and 72 inches and are mainly used for light-duty maintenance in a firm. Besides from this the RCR18 can also be used for maintenance on slopes and contoured (slightly) right of way. These cutters are Quick-Hitch adaptable and have a three-point hitch.
Advantages of Land Pride RCR18 Rotary Cutters
Has a long bearing life thanks to the gearbox bottom seal protection.
Continued work is comfortable and convenient since it is fitted with a slip clutch driveline.
The side skirt construction and heavy deck (10 Gauge) make it possible for the cutter to withstand more abuse.
The deck is fully welded for additional strength.
2. RCF2060 Land Pride Rotary Cutter
This rotary cutter features a smooth top for easy and fast cleaning, a floating top link for ground undulations in grass and weeds. RCF2060 has a light brush that can be up to two inches in diameter. As one of best options when it comes to easy maintenance and finding the right Land Pride rotary cutter parts, the RCF2060 rotary cutter is ideal for farm grass maintenance and rural acreage.
Advantages of Land Pride RCF2060 Rotary Cutters
These cutters have a cutting width of either 60″ or 72″ and are compatible with 20 to 65 horsepower tractors that are more maneuverable.
Just like most rotary cutters from Land Pride they have a five-year warranty on their gearbox. This shows that the company has a lot of confidence in the quality and performance of the gearbox.
The lower clevis type 3-point hitch makes it easy to hook the cutter to a tractor.
3. RCR1884 Land Pride Rotary Cutter
RCR1884 is an outstanding performer that offers up to 84 inches of cutting width. This means that the cutter can tackle materials that are up to two inches wide. The cutter is Quick Hitch compatible and has a Category I and II 3-point hitch.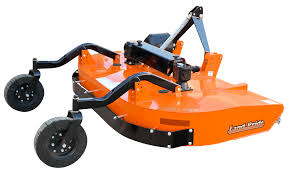 Advantages of Land Pride RCR1884 Rotary Cutters
This Land Pride rotary cutter has been designed with capability for cutting under different conditions. It has a minimum cutting height of 2 inches and a maximum cutting height of 11 inches.
It has heat treated blades for longer life. The blades are also free swinging that gives the cutter protection from obstructions.
Has a fast blade tip that ensures that you always get a clean cut.
4. RCR15 Land Pride Rotary Cutter
The RCR15 rotary cutter from Land Pride offer a clean, quick and dependable mowing. They have also been designed to ensure maximum safety, and they are among the safest cutters from Land Pride. RCR15 are suitable for clearing small weeds, glass and also for light brushing.
Advantages of Land Pride RCR15 Rotary Cutters
You always get a clean cut thanks to the high speed of the blade tip. The clean cut is maintained regardless of the field condition.
Has a standard stamp jumper that slides over rocks, debris and stamps. It also has a safety guard that will ensure that materials are not thrown from under the deck.
Has a solid rubber tail wheel that cannot go flat.
5. RCF3684 Land Pride Rotary Cutter
This is a single-spindle cutter from Land Pride that is unlike any other in the same category of cutters. The RCF3684 comes fitted with a 190 horsepower gearbox that can cut heavy grass or weed. The massive power also gives this cutter the capability to row crop stubble, small trees and thick brush.
Advantages of Land Pride RCF3684 Rotary Cutters
It has an all welded deck for increased durability.
Has a maximum cutting height of 12 inches which is bigger than what most other cutters in the same category can cut.
The floating top hitch will ensure that you always get an even and clean cut.