Small businesses are known to have a lot of needs surrounding mailing and postage. Some of the most common mailing operations involve sending out coupons and ads, shipping products and packages, as well as sending invoices and other vital outbound mail.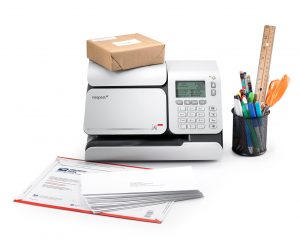 For these reasons, a good number of small business prefer to use their own mailing systems, minimize the expense of visiting the post office to manage the company's mailing system. This prompts the investment of postage and mailing machines to handle processes that would otherwise be required by the post office.
Among the most essential mailing machines that dramatically improve primary postage operations for businesses include: postage meters, addressing systems, and labeler machines. In this article we are going to have a deeper look into these three different mailing machines and how each serves to enhance the efficiency of business postage operations.
Postage Meters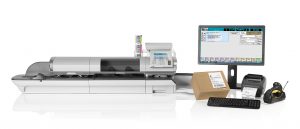 Postage meters, which are also sometimes referred to as "mailing machines" in a general context, are most often used by companies to print postage on packages and letters. This saves the company from the hustle of having to go to a post office in order to have the prints.
The advantage of using postage meter mailing systems in a business mailroom environment is that it not only saves the additional money used as fare to the post office but it also reduces the capital invested on mailing services as the postage meters enable business to operate complete mailing functions, such as weighing packages and applying the proper postage.
Labeling Machines
Labelers, or labeling machines, use a form of printing technology that's designed to automate the procedure of affixing postage indicia, addresses as well as messaging on a wide variety of media. They work at a high speed with the ability to affix 35,000 pieces/hour. This saves your business a lot of money and time since you do not have to higher a lot of personnel to assist with the process.
In addition, you will not have to spend a lot of money in paying the employees in form of monthly wages or salaries. Every model of a labeling machine have three key features (i.e. speed, versatility and durability.) With these three aspect, you are assured of success in your business while using mailing machines.
Addressing Systems
Addressing systems have been recently customized to meet a wide range of features as well as different application requirements. The increase in the market demand for more sophisticated and user friendly addressing systems for business postage needs has led to the emergence of data printing systems that apply images at a high speed onto direct mail as well as other mail pieces.
Some addressing systems also exists which offer simple operations and modular designs that are key to the normal operation of a business. Institutions such as schools and other administrative offices should consider using such addressing systems rather than depending on the ancient addressing systems whose use is almost being faced out.
Additionally, the current addressing systems have been shown to have high throughput capability, high resolution as well as high speed and these three properties are very essential for successful business operation.
In summary it is important to note that mailing machines are key components of a successful business. Every business needs a way to minimize cost and maximize the profits without compromising the output. Owning one's own machines is one of the ways to attain efficiency in the daily operations of a business whether it is a small scale or large scale.