Laser hair removal, or laser hair reduction, is a minimally-invasive procedure that applies concentrated light technology to penetrate and reduce unwanted hair follicles. In essence, the heat from the laser damages the hair follicle to inhibit growth. After the course of several treatments, patients can realize sustainably-permanent reduction in hair.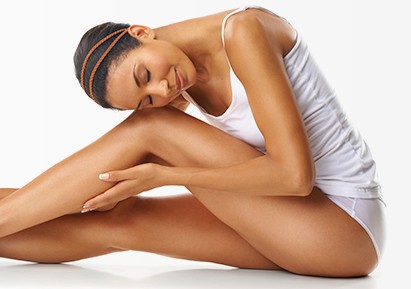 Laser hair removal is an effective form of treatment for most parts of the body. Because laser hair removal only treats actively growing hair follicles in specific areas of the body, several treatments in targeted locations are the best course of action to see significant hair reduction. And while laser hair removal is proven effective at slowing hair growth, the process doesn't alway guarantee permanent hair loss. In some cases, periodic maintenance treatments may be required.
The Process of Laser Hair Removal
Depending the clinic or professional an individual seeks for laser hair removal, a surgeon or laser expert may perform the treatment or delegate the administration to a nurse or other licensed provider.
During the process of laser hair removal, a beam of highly concentrated light is targeted to unwanted hair follicles. This may be in specific areas of the body, such as upper lip, legs, back, or bikini area. Some patients report mild discomfort during the process, however most unpleasant sensations dissipate in short time.
Because hair grows in cycles, it typically requires a series of laser hair removal treatments to results in a significant and permanent reduction in hair. Eight treatments often results in the best patient outcomes.
Cost of Laser Hair Removal
According to 2014 statistics from the American Society of Plastic Surgeons, the average cost of laser hair removal treatment is $289. This average fee is a national average based on practitioner fee only in a surgical setting. As a result, the overall cost of laser hair removal may vary significantly.
The cost of laser hair removal often hinges on many variables, such as:
Reputation, expertise and qualifications of the professionals performing the procedure.
The type of lasers or procedure used.
The time and effort the procedure or treatment requires (often contingent on the body part being treated).
Where the clinic is located.
In most cases, health insurance does not cover laser hair removal or any complications that may result from the treatment. However, many practices and laser centers provide patient financing plans and packages for laser hair removal treatment.
Risks & Safety of Laser Hair Removal Treatment
Laser hair removal doesn't always guarantee permanent removal of hair. Although uncommon, some hair may be resistant to laser light treatment or potentially grow again over the course of treatment. If this is the case, new hair growth is often much finer and lighter in color.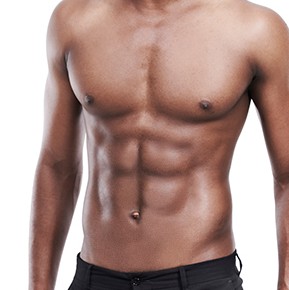 Possible risks and side effects of laser hair removal treatment include:
Light redness of the skin
Slight Pigment changes, especially in those with darker skin. These changes are usually temporary
Mild and temporary irritation resulting in blistering, crusting, scarring, or other changes in skin texture
Light swelling around the hair follicles
Specialized care may need to be taken for individuals with darker skin.
It's also advised by most laser science experts that if you have gone to a tanning booth or used a spray tan, you should avoid getting laser hair removal treatment to avoid damage to skin.
These laser hair removal risks, among other unique considerations based on the patient's skin type, will be fully discussed during an initial consultation with professional laser expert. It's important that patients address all possible considerations and questions directly with your laser hair removal provider.