With a majority of web users currently accessing online content through mobile devices, browsing speed has become a matter of great concern. Publishers and a variety of media houses reach their readers via mobile devices and the browsers' experience navigating through the site can determine whether they'll visit that page again.
Web pages that take too long too long to load make readers to lose interest, which means loss of the desired traffic to the site as well as reduced earnings since readers have no time to pay attention to advertisements on site. For this reason, publishers are leveraging Google's new Accelerated Mobile Pages to increase load speed and usability.
With this level of optimization (which promotes engagement, time on site, etc.) any search savvy individual might ask themselves: do Accelerated Mobile Pages impact SEO in mobile search?
The answer: Big time.
Think of Accelerated Mobile Pages, or AMPs, as simple website optimization tool that can significantly influence how well your pages/content rank in Google. Read on to learn more about Accelerated Mobile Pages and SEO.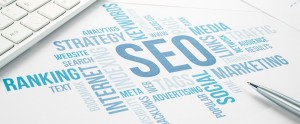 What Are Accelerated Mobile Pages?
Accelerated Mobile pages (AMP) make up an open source initiative that aims to dramatically improve the performance of mobile web browsing. The program, which was developed through a combined effort of publishers and technology companies, is geared towards helping web pages with rich content like videos, animations, and graphics to perfectly work alongside ads while they load instantaneously.
With AMP code can allow content to appear everywhere instantly on a variety of platforms and devices. Whether you're using a phone, tablet or any other mobile device, you'll experience a smooth and hassle-free browsing experience.
Do Accelerated Mobile Pages Affect SEO & Google Ranking?
The AMP program is very different from other Google algorithm updates in that with the initiative, websites that are highly optimized can experience much better mobile search rankings and SEO performance. This means that a website with unreadable content on a smartphone will be lowly ranked as most searchers wouldn't be able to find the content they want there.
In short, AMPs can be a powerful tool to gain a mobile SEO advantage, especially if you produce content in heavily publicized industry or marketplace.
It's a challenge to business owners, personal injury lawyers or mortgage brokers that are based online to have mobile friendly websites that load quickly. If your website looks old and clunky, then it is a high time you updated it to realize the desired traffic and attain the highest Google rankings for you to get more proceeds from your content or business.
In creating rich content, Google search publishers use such content as maps, carousels, data visualizations, social plug-ins and videos so that their stories can be more interactive and unique. And for content producers to monetize their effort as well as understand what their readers like or dislike, there's need to implement ads and analytics. That's why AMP is a perfect approach to use as it focuses on helping publishers produce great content while maintaining high performance of shared components and also ensuring great user experience.
AMP & Advertisers
Many adverts online usually help fund services and content that appear on the web. The Accelerated Mobile pages supports a wide range of ad formats, ad networks as well as technologies which are very important to any business advertising business online.
Websites running under the AMP HTML can retain their choice of ad networks and any other formats that don't make user experience difficult. The AMP project aims at supporting subscriptions and paywalls and Google is always and Google is also working on improving ad experience and ensuring AMP speed remains high.
Google's Accelerated Mobile Pages is an open-ended project that can allow for and protect free flow of information over the mobile web. That's by ensuring the web works better and faster for all the internet users accessing information through mobile devices. And for properly optimized websites, the AMP will not only work towards increasing the flow of traffic to the site but it will also improve the site's Google rankings.